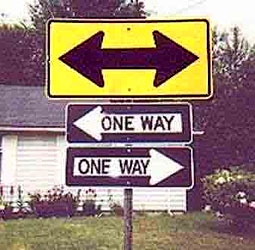 Services
You are a newly elected President and you would like a little more guidance before tackling your first board meeting. You are a seasoned officer, director, or member but want to learn how you can participate more effectively. As an association, your bylaws or other governing documents need some clean-up, or you want to create some special rules that are customized to your needs. Your board needs to become more efficient, or your officers could use some individual coaching to help them perform at their best during the next meeting or convention. Whatever your needs, from avoiding problems to solving problems, I'm here to help:
Meeting Parliamentarian - Advise the presiding officer, the board, and individual members as needed. This will sometimes require consultation between meetings.
Parliamentary Workshops - Training customized to the knowledge and experience of each individual or group. Workshops can be from two-hours, a half-day, all-day, or can be a series of workshops over several weeks.
Convention Consultant - Parliamentarian during the convention as well as assistance in planning the agenda and scripting the business meeting(s). Provide basic parliamentary procedure training to the presiding officer, delegates, and members as needed.
Written Parliamentary Opinions - Help resolve ambiguities or mediate conflicts by providing written opinions and recommendations based upon a review and interpretation of your bylaws and other governing documents, your adopted parliamentary authority (Robert's Rules of Order, the Standard Code (Sturgis), or others), general principles of parliamentary law, and organizational precedents and customs.
Bylaws and Procedures - Help write bylaws and operating procedures for new organizations or assist with the amendment or revision of existing Bylaws, policies, and procedures.
Professional Presiding Officer – Serve as the presiding officer for a convention or board meeting when the President or other regular presiding officer is unavailable, inexperienced, or wishes to take a more active or controversial role in the meeting and an impartial third-party is needed.
Expert Witness – Provide consultation and testimony in legal proceedings involving the application or interpretation of parliamentary law or procedure.